First of all a big thank you from all of our readers who contributed or passed the information on. I spoke with James via a Skype chat session, he is really getting things moving. He has shed a lot of tears but is a strong, intelligent and above all has a big heart. They are bringing supplies in at high altitude and it is very hard work.
He has not had time to report on all the activities but every cent is being spent where it is needed the most. The following is his latest update. Once again thank you
Day 2 & 3 update: It took a solid 1 and a half days to hike aid from Namche to Thame and I couldn't have done it without an amazing team of locals. Big shout outs to Chris Kaitatzis and Jono Kaitatzis who donated personally and on behalf of The Market Shed on Holland. Your donations went towards providing food for Tame today, you are both absolute legends! Thank you! Other big shout outs go to James Canale and Frankie Chichi Pantsaras, your donations went to mattresses and blankets. Lauren Khabbaz-Duncan, Kyong and James Khabbaz, your donation was in cash to a family to help buy food and supplies, Thank you! Sasha Shearman and Trevor, your donation went to a man named Puhtahrye, he lost his house in the disaster, he is in the first picture. Big shout out to Will Batty, you donation went to buying shoes mate, cheers! Last but not least, Karma Dolkar, Patrick Blenkinsop and Francesca Trott your donations went to an extremely poor woman for food and supplies, she is in the last pic :). May be off line for a couple of day due to visiting remote locations. Will update when I can 🙂 Cheers, Jimmy.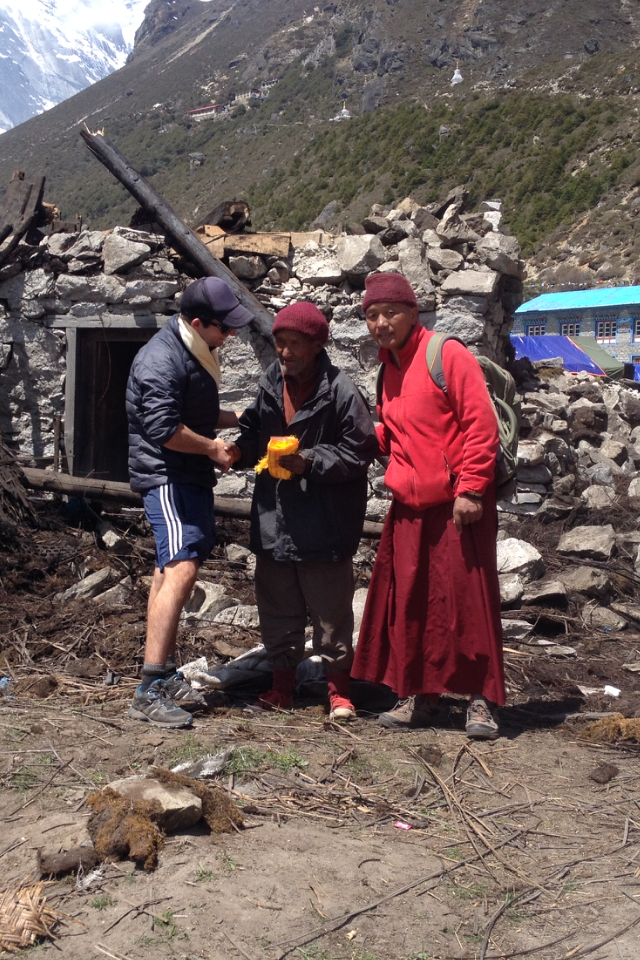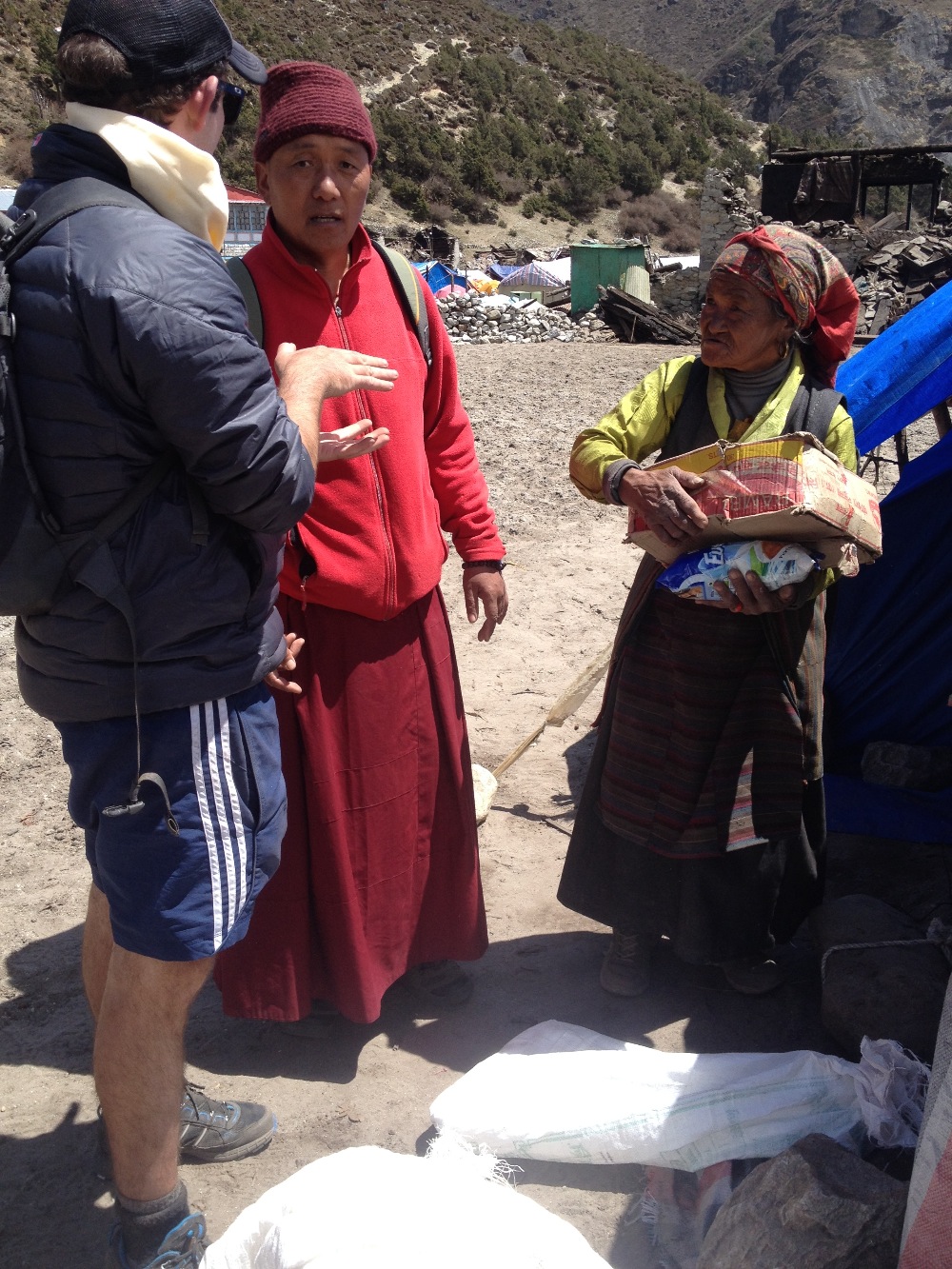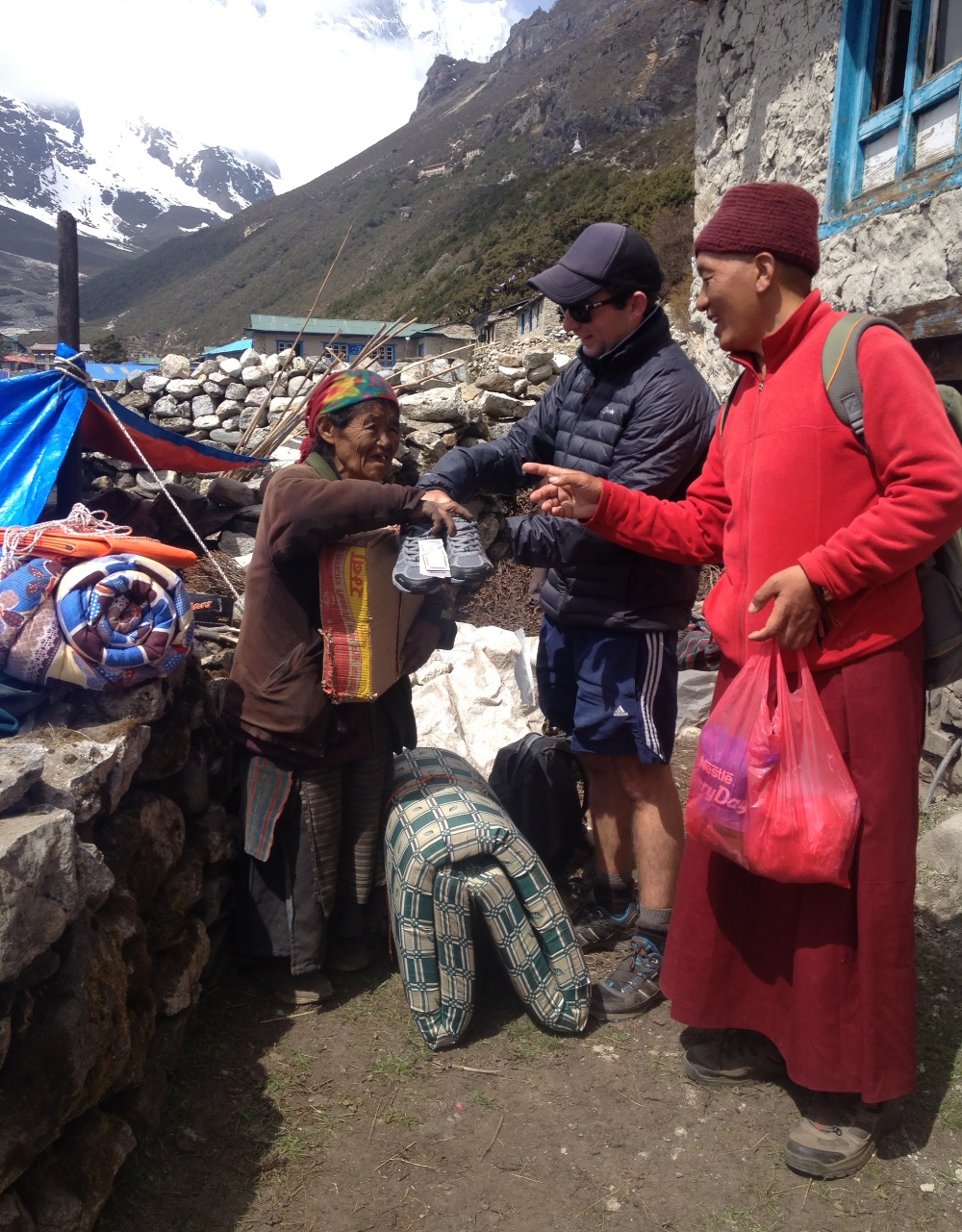 Original Story
I live in the Philippines and see a lot of disasters. This one in Nepal is devastating. My Nephew is there (after recently visiting here) and has been teaching the nuns and monks English in a poverty stricken poor area.
I know it is hard times for many of you, but even a $10 donation will go a long way. I can vouch for my nephew who has already proberbly exhausted his own funds helping out. He is in the middle of it and was really frightened on Saturday and personally devastated to see the tragedy first hand. I managed to text him a few times on Skype when the after shocks hit.
Link to campaign
Message from James 
Dear Family and Friends, I'm really asking you to dig deep on this one. I was in Nepal to teach English but circumstances have obviously changed due to the earthquake.
At this stage I am yet to see any aid whatsoever go to local people in my region. Yesterday I visited Thame, a village close to where I am teaching. I was absolutely devastated by what I saw. Ill be working with communities here for another 2 months and desperately need your help. Know that 100% of the money you send me will go straight into the hands of these men, women and children who have just about lost everything. I'm doing it this way because it's the only way that I know how to help. If this experience has given me anything, it's perspective.
Love you all, Jimmy.