Agcat-
 

Manganese Will Overtake Lithium And Cobalt Combined.  

North American manganese projects are needed to supply critical metals to critical markets.  

Manganese demand is about to soar, and that's why we've gone on a hunt to find a value play that had strong potential in the near future.  Feature: Maxtech Ventures Inc. (TSXV: MVT) – (OTC: MTEHF) is so undervalued, it's time to dig deep and take a good look at what they can dliver.  Validated by Tesla's success, most major automakers are targeting 20% of their vehicle fleets to be electric by 2025.

China has mandated 100% adoption of electric vehicles.

 

Cobalt, Lithium, and other minerals are being challenged (Agcat)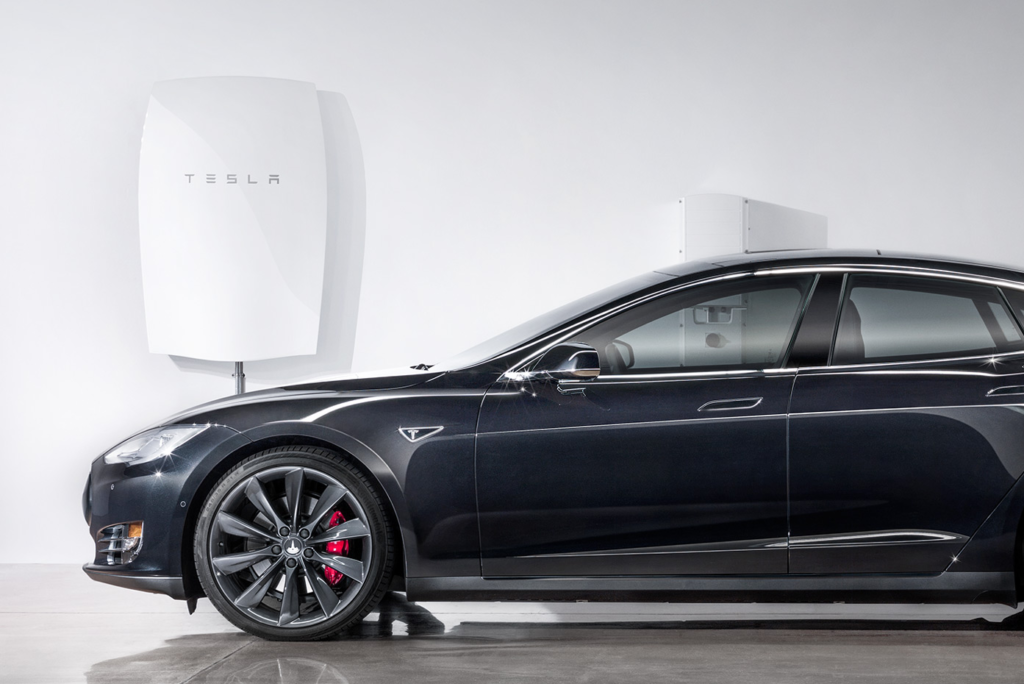 All-manganese-based Li-ion batteries with high rate capability and ultralong cycle life

 are more abundant, less expensive, more environmentally friendly, and have a higher stability at low temperatures.
Manganese demand is about to soar, and that's why we've gone on a hunt to find a value play that had strong potential in the near future.   Feature: Maxtech Ventures Inc. (TSXV: MVT) – (OTC: MTEHF) is so undervalued, it's time to dig deep and take a good look at what they can deliver.
Validated by Tesla's success, most major automakers are targeting 20% of their vehicle fleets to be electric by 2025. China has mandated 100% adoption of electric vehicles. Musk said that Tesla will use a lithium-ion battery with a nickel, manganese, cobalt oxide cathode for its grid battery. Called an NMC battery, it's meant to be used for daily cycling for a home, business, or certain types of clean power. "There's quite a lot of manganese in there," Musk said. – (3a)  As the EV market rises, so do the material resources needed to fuel the revolution.
Lithium companies, which supply the resources for Li-ion batteries to power the new technology, are experiencing huge gains. But another metal is quietly gaining attention for its application in battery technology and other industries: Manganese or Mn.  
Manganese, along with Cobalt, is one of a group of metals that manufacturers are using in production of next generation battery or power storage applications.
The moves are attracting investors who foresee a big push in the green energy space.
Our quick scan of companies who can immediately create profit from the manganese uplift pointed us to Maxtech Ventures Inc. (TSXV: MVT – OTC: MTEHF), which is vying to become a major near-term producer of manganese.
We should point out that investing in a pure manganese company at this point is difficult, if not nearly impossible. That's because the majority of manganese producers are either very large diversified companies (see our examples below) or they are private(1).  Maxtech Ventures is one of just a handful of mining companies focused on manganese and advancing to production. It's also listed on US stock exchanges.
For our readers, this makes Maxtech Ventures even more accessible.  Manganese is an Emerging Metal
There's nothing new about manganese. The metal has been used forever in steel production, where about 90% of all manganese supplies are consumed each year. The balance has been traditionally used in fertilizers and nutrition markets.  What is new is the demand shift as applications, like EV batteries' draw on global supplies.
Manganese dioxide is used in regular dry cell batteries, and the metal is also the majority ingredient of lithium-manganese-oxide batteries. These batteries are notable for their high thermal stability and are safer than some types of lithium-ion batteries. That's why they are often used in medical equipment and devices.
There are also lithium-nickel-manganese-cobalt-oxide (NMC) batteries using about 19% manganese and 20% cobalt. These are commonly used in powertrains for vehicles, power tools and more recently in the grid power.
Major Players Turning to Manganese for New Battery Technology
Tesla, whose batteries are being supplied by Panasonic at its new Giga-factory in Nevada, is using NMC batteries to store clean power. These are clean power applications like solar in homes or for businesses. The purpose of these batteries is to provide quick energy as needed, without resorting to a "peaker" plant. Those typically run on fossil fuels.
Manufacturers leading the race to new energy selected NMC battery selections is as follows:
3M has its own patented NMC based on work by researcher Dr. Jeff Dahn
LG Chem uses 3M's formulation of NMC and supplies its NMC-based Li-ion cells to Chevy Volt and Nissan Leaf
General Electric has selected the Li-Mn02 system as the best balance of safety and performance
BMW i3 uses NMC batteries
Tesla signed a 5-year exclusive partnership with Dr. Jeff Dahn, a prominent NMC researcher to explore reducing the cost of its batteries.
Clearly, manganese is finding a solid place in the race to provide battery technology.
Not Keeping Pace with Demand
The United States depends 100% on manganese imports from other countries, since it has no producing manganese mines. It also has no official manganese reserves.  At the same time, studies show that exploration is not keeping up with future demand.(3)
Global demand for manganese has jumped from around 11 million metric tonnes (MMT) in 2009 to 18 MMT in 2016, and it is expected to grow to just under 20 MMT this year.  Most of the world's manganese, 6 million metric tonnes (MT), comes from South Africa, with China and Australia ranking second and third at 3 MMT apiece. With demand outstripping supply, the price of manganese has climbed, particularly over the last year.
The use of high-quality flake manganese in the battery industry has caused the price of pure, (99.7 percent flake) manganese to surge to roughly US$2,800 a tonne, nearly double what it was in 2015. The demand for electrolytic flake manganese used in batteries is now outpacing supply by about 25,000 MT.  After looking at projected demand for manganese and other minerals, the researchers state that "much more investment in exploration is needed for supplies to keep up."
This is a perfect environment for a newcomer like Maxtech Ventures to establish a very profitable footprint in manganese supply.
Maxtech Ventures' Advantage
Maxtech's leading project is a land package of manganese mineral claims in the State of Mato Grosse, Brazil. At approx. 54,000 hectares, the company's Brazilian interests are expected to be one of the world's highest-grade, lowest-cost manganese operations.  Brazil plays host to the fifth largest reserves of manganese in the world.  Maxtech began exploration in early 2017 and has seen such encouraging drilling results from its prospects that they increased their efforts to fast-track the project to near-term, low-cost production.(5)  The company is targeting near-term production this year with a projected 11,500 tonnes of manganese, scaling up to full production and 80,000 tonnes per annum by 20201.
To further strengthen its interests, Maxtech has entered into an agreement with the Brazilian company Maringá Ferro-Liga(4) to enable the joint evaluation, exploration and potential acquisition of project specific manganese assets in Brazil.  Maringá Ferro-Liga S.A. is a subsidiary of Grupo Maringá. It is the second largest manganese ferroalloy producer in South America, producing high quality silico-manganese and high-carbon ferromanganese with $200 million in sales last year.  Maxtech has also announced that they are exploring additional areas in Brazil and Morocco to bolster their manganese potential.
MVT Can Leapfrog to Success
Of the estimated 10%-15% percent of supplies not used in steel production, manganese is mostly used for fertilizer and additives. This fact was not lost on Maxtech when establishing its operations in Brazil. Its manganese claims are located within 100 kilometers of one of the world's highest producing soybean regions.  Manganese is an essential nutrient for soybean crops. Therein lies the opportunity: Maxtech can supply a domestic market within close proximity, lowering transportation costs as well.
Experiments conducted in Brazil show that the addition of a small amount of manganese can increase crop yield by around 30%, and because of this, high purity, high grade manganese like Maxtech's could command as much as 25-30% premium in the market.(6)  It's easy to see how this two-prong approach becomes a simple path for Maxtech Ventures to begin generating near-term cash flow from the localized fertilizer market to support its overall growth and become very profitable.
Maxtech Ventures Inc.
(CDNX: MVT) (OTC: MTEHF) (FF: M1NA)
Market Cap: $11.43 Million
Maxtech Ventures Inc. is a Canadian based diversified industries corporation with gold and manganese mineral properties. Its focus is on mining and the products that are derived therefrom.
Industry Leaders: Priced Too High for Major Gains but Good to Study
These stocks represent some of the big players that have been able to leverage their interest in the developing manganese trend. They already have the upside of the new opportunities priced in, so they do not have the potential for 10x, 20x or 30x returns like our that our feature company. However, they demonstrate the size and scope of the manganese market and its positive momentum.